Regardless of the initial reason for founding a company or charitable organisation, revenue is the number one priority for all businesses.
You can own and operate a community-based cause with heart, or you can be working towards an entrepreneurial vision of grandeur. Whatever end of the business scale you sit, if revenue targets aren't firstly being met and secondly, consistently growing, there's little hope for you to achieve your wider mission.
What is a subscription business model?
Subscription business models, also known as automation of revenue, refers to the use of software designed to replace manual payment processes with an automated payment system that requires little human intervention to achieve results.
Customer details are entered into a system and a secure payment gateway means that payment for regular service or a subscription is taken automatically and deposited into your account.
Customer correspondence is branded, targeted and leads to a seamless experience for both the customer and the business.
The overarching objective of subscription business models is to drive reliability and predictability of revenue whilst increasing efficiencies for modern businesses. Offering real-time reporting facilities gives financial visibility that will contribute to supporting and sustaining future growth and development for the business.
Moving away from tried and tested manual processes and towards an automation of revenue system may be met with reluctance by business owners. The initial outlay of cost and resources to adopt new procedures can often be enough for a busy business to put this move off until tomorrow which, as we all know, may never come.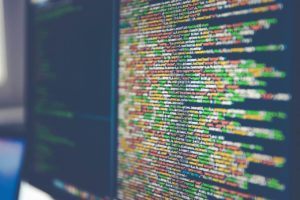 Advantages of subscription business models
If you're considering joining the 'Subscription Economy' (more on how subscriptions are disrupting traditional business models here) there are a number of advantages that can potentially lead to the future growth of your modern business.
1. Automation of internal processes
Depending on the volume of proposals you're drafting each day, week, and month, you can reduce manual systems down to one entry.
Ideally, every business should look for ways to automate the collection of sales as much as possible by exploring subscriptions or a membership model with upfront billing.
From proposal to payment, an automation of revenue system can take care of everything. Once you've had your first customer meeting, there'll be no labour-intensive systems or manual input from staff. Simply update the customer details and let the system do the rest from generating invoices through to collection of funds from the customer.
Creating manual invoices, entering data customer by customer and sending receipts can all take time and human resources that can be better spent building a business. Revenue automation does it all for you!
2. Integration with existing systems
Revenue automation programs feed directly into accounting and CRM systems to give a holistic view of financial 'real time' data across all areas of the business and keep customer records updated.
3. Improved cash flow
Perhaps most significant, is the better access to healthy cash flow that automation of revenue provides. With a consistent flow of money deposited automatically made easy by platforms like Practice Ignition, you can create realistic budgets and eliminate the 'dry spell' that results from lack of regular income.
4. Improved visibility for customers
Customers on the other side of automated revenue systems know exactly what they're paying each month with no nasty surprises. This creates a seamless customer experience which strengthens relationships.
5. Predictability of revenue
Primary KPIs become monthly recurring revenue (MRR) which can be easily tracked by management. If staff members aren't meeting targets, the evidence is readily visible by data and appropriate action can be taken. Being able to set realistic targets based on access to guaranteed regular income as a result of increased customer retention, is a crucial driver that allows businesses to adopt complex plans for growth.
6. Increase the value of the business
With a predictable revenue stream, the business becomes much more valuable to someone looking to purchase a profitable entity. Trends in past and current figures will help create realistic budgetary forecasts that can aid a potential purchaser in their decision making process.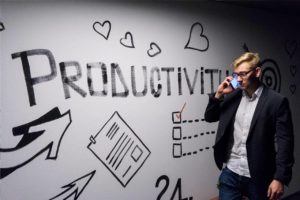 Disadvantages of subscription business models
If you're looking to sustain or grow a profitable business, there are very few disadvantages to adopting an automation of revenue system – but there are some points to consider.
1. Customer service may suffer
If a payment is already 'banked', it's easy for businesses to focus their attention on those clients whose money isn't guaranteed. Lack of attention to existing customers who are already signed up may harm any upsell opportunities or potential to grow their commitment to your business.
Indeed pursuing growth as a singular strategy can crush businesses and maintaining a high level of service is crucial. As the authors of this article in HBR explain:
An industry-wide pivot towards customer value-oriented business strategies may be the key to… keeping the subscription business industry booming.
2. Transition period
As with all new programs, there's a potentially disruptive transition period during the implementation of revenue automation. During this time, accounting procedures must be duplicated to ensure efficiency which can create extra work for principal accounting staff.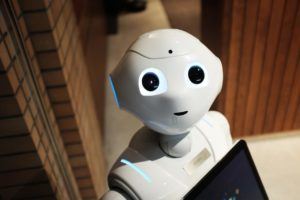 Who is automated revenue for?
Automated revenue is traditionally used by businesses with membership or subscription fees such as gyms or magazines but any business providing a recurring service can make use of automated revenue through subscription business models. Ezidebit suggests consumers are certainly willing to pay via direct debit when this option is made available.
Any business providing services on a recurring and frequent basis can transfer to automation of revenue including the following:
Doctors, dentists, chiropractors, physiotherapists, acupuncturists, massage therapists and beauticians who may offer a regular treatment program;

Accountants, lawyers and IT service providers who can offer an inclusive monthly service for businesses;

Charities wanting to encourage regular direct debit donations;

Consultants who work on retainers and provide services to clients on a recurring basis;

Sporting clubs with regular membership fees; and

E-commerce retailers providing goods regularly such as Dollar Shave Club.
The list above is by no means exhaustive and opportunities exist within almost every industry to adopt a subscription based revenue model.
A practical example of automation of revenue is software providers who offer their product on a monthly subscription model. Suppliers such as Microsoft and Adobe sell virtually all software through a subscription model so businesses can predict their cash flow and remove the need for customers to manually upgrade to the latest version. See further examples of subscription model examples in this article.
Simplifying systems means that all customers are virtually guaranteed to continue with a seamless product always having access to the latest version and the businesses can predict their cash flow with ease.
Software available
If you're considering subscription business models, we have worked with clients who have implemented systems using the following platforms but there are many different providers in the marketplace to suit every need:
Ezidebit for gyms and personal trainers.
Practice Ignition for accountants, lawyers, bookkeepers, architects, engineers, graphic designers and website developers.
Stripe for e-commerce
Moving to an automation of revenue system is one of the most effective practices a business can implement to help increase revenue and drive growth.
For examples of businesses we've worked with who have successfully implemented revenue automation, or to find out if your business could benefit, book a consultation today.